Thank you for everything...
The Movies
Fred & Flora did an amazing job: they are behind the save the date video and managed to craft a perfect summary of the week of celebration and the cereomony in the Provence. 
23rd to 28th of June
For those traveling from far or simply willing to take a break from a hectic life, spend a week with us priorly to the wedding in the lavender fields. A good way to sip some rosé, get tanned and work on our Pétanque skills. Get in touch if you consider that as an option! 
29th of June
The D-Day! The event will take place in the Bastide des Barattes, a traditional stone mansion in the heart of the Provence countryside. The ceremony will start at 16:00. Be there on time!
30th of June
After a wild Saturday night, we will recover together around a brunch at the same location. Brunch will be served as picnic until 12 pm. The afternoon we will relax at the pool. 
Transport
Dress Code
Contact
How to get there?
4 possibilities:
✈️ You land at Nice airport and rent a car (2h drive).
✈️ You land at Marseille airport and rent a car (50 min drive).
✈️ You land at Lyon airport and rent a car (2h drive).
🚂 You take the TGV from Paris Gare de Lyon to Avignon (2h45) and then rent a car (30 min drive).
For those who do not want to drive / rent a car: please let us know and we will organize a pick up.
What to wear?
June in the Provence can be very warm and dry. For the D-Day, we advise you to wear light colours, fabrics that let your skin breath and not to forget your sunglasses and/or hat.  The dress code is "Summer Cocktail", inspired by the colours of the Provence (olive green, blue, deep ochre, violet shades...).
Don't forget to bring your swimming suit for Sunday and loads of sunscreen!
Who to contact?
Steffi, Patrizia's bride-maid (German, English)
+49 177 2634591 
Ylan, Guillaume's best man (French, German, English, Swedish, Spanish)
+46 73 336 44 42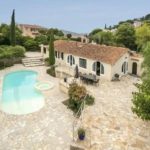 Accommodations
We've gathered a list of hotels and bed & breakfast near the Bastide des Barattes. We advise you to book as soon as possible – the Provence is quite popular for holidays at the time of the year!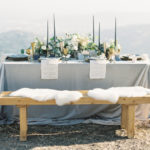 Wedding registry
Please know that your presence at our wedding is present enough! However, for friends and family who have been asking for gift ideas, we will soon create an online wedding registry.